Second-hand air conditioner installation results
1. Installation of an old air conditioner in container cabinets at a construction site.
2. Installation of a second-hand air conditioner in a customer's new home at Sattihip district, Chon Buri.
3. Installation of a large second-hand air conditioner at a beauty parlor, ready to function.
4. Installation of a second-hand cassette air conditioner at Sriracha district
5. Installation of a large standing air conditioner for internal cooling.
6. Image of the transport of a large second-hand factory air conditioner.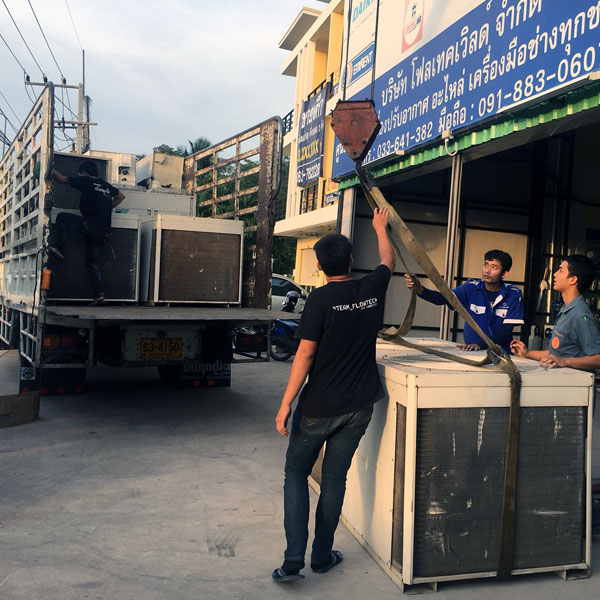 7. Image of the cleaning of a large air conditioner before installation in a factory.
8. Connection of systems and testing of second-hand air conditioner by expert technicians
We offer installations in the area, air conditioner cleaning services, a storefront where customers can come to see our air conditioners at the warehouse, which range from 9,000 BTU to 120,000 BTU. You can contact us at our channels at Kodang Air We place an emphasis on genuine and quality service with fair prices.